Let it snow!
It has snowed here twice this week. Today, we just got a dusting, but it was a good day to stay home and knit! For a girl from Virginia, where everything is at a standstill with the snow, twice in one week is a lot.
I am getting there on Anouk. I wish I could knit faster, but oh well. I think I am getting tennis elbow but I'm not sure why. My whole right arm aches. I think I am leaning on my elbow too much. And typing with my laptop doesn't help much.
Right now I am watching the Tsunami relief concert on TV, trying to stay warm and knitting away. I wish I had more exciting news to report. I need to find some good yarn to knit up something fun. Then I will have more to report. But for now, back to Anouk. Here is the front so far
.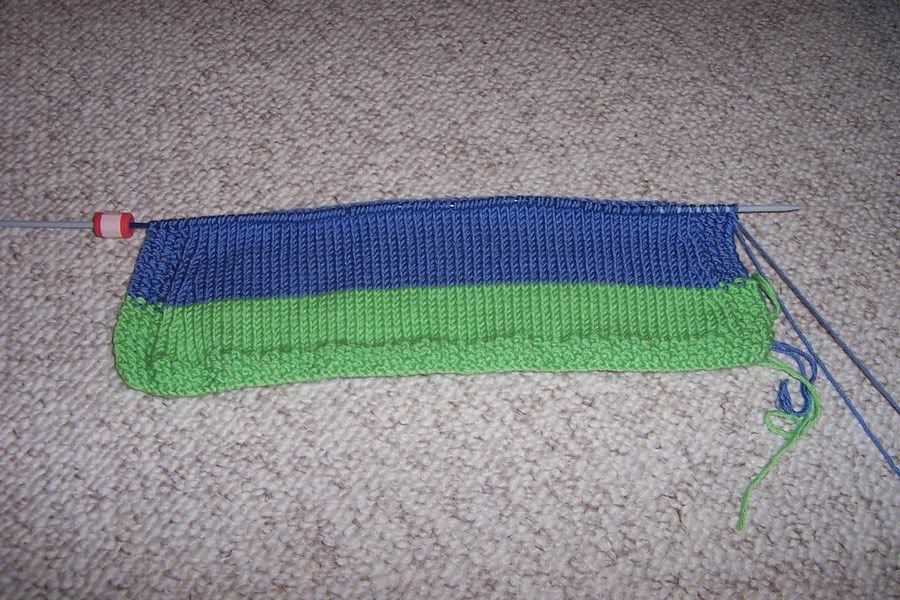 And here is the scarf I made for my grandmother for christmas.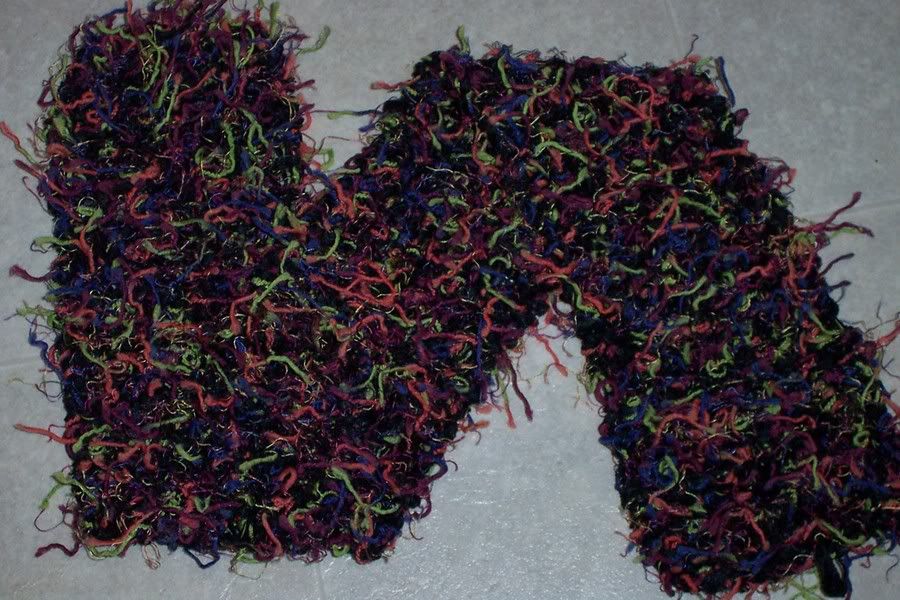 I think she liked it. I loved the Squiggle yarn that I used. It was a little tough to use, but it looks fun. Well, back to knitting.