A busy weekend
Well, I got home from being on call Friday night with another package from my secret pal. She is the best. Here are all the goodies I got.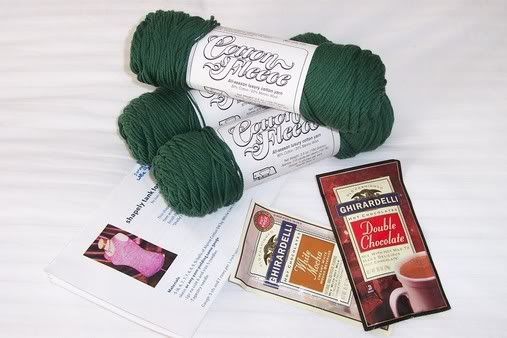 Two packages of hot chocolate mix. The new bookbookbook from
Yarn Harlot
,
At Knit's End
(which didn't make it to the picture). Three skeins of brown sheep cotton fleece in a beautiful green. Green is not a color that I would normally buy for myself, but I love it. It also came with a pattern for
shapely tank
from Whites Lies designs. So after I finished my baby blanket yesterday,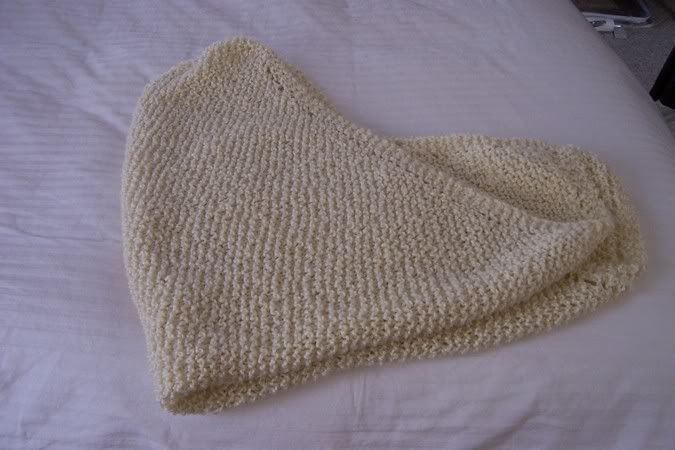 I cast on for the tank!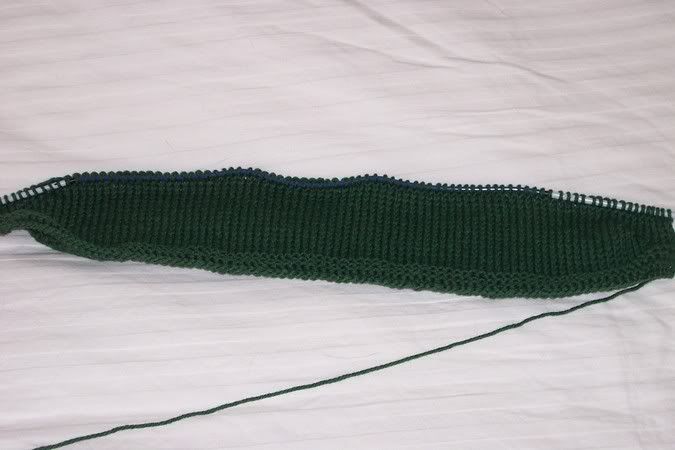 Other than all the knitting, I spent most of the weekend outside. The weather here in St. Louis was absolutely gorgeous. Mid 70's, no humidity. I spent some of both days in the park, reading and knitting. Hope everyone else had a good weekend.