Pre-tax day
This is what Sam did while I finished my taxes today.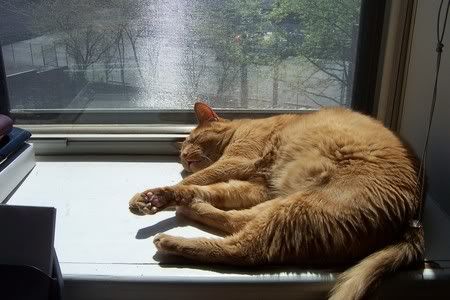 Wish I could have been laying in the sun too. But, I am such a procrastinator. And I hate taxes. I mean who likes them. But they don't take any out of my fellowship stipend, and I have to pay estimated ones, quarterly. Come to find out I underestimated my state taxes by half! So I have a hefty bill to pay. Oh well, it is my own fault.
On the knitting front, here is the scarf that I made for my mom.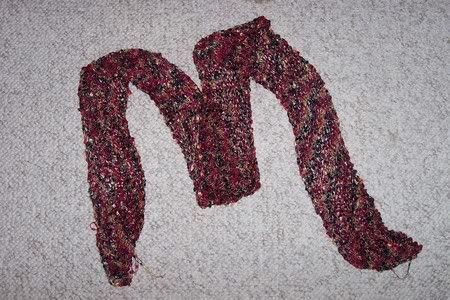 It is made of Plymouth Eros, on size 13 needles. It is my own pattern. This is not a great picture, but I'm not sure how to make it better. I knit it on the bias. I hope she likes it. I had knit one for my research mentor at Christmas, and she liked it, so I decided to knit her one. I will give it to her when I go home in a few weeks as an early mother's day gift.
Well, the baby blanket is coming along nicely, but hard to take a picture of on the circular, so you'll have to wait til I am finished. Until then, more knitting.
By the way, I think I have found the sweater I am going to make. It is the Vintage pink cardigan in the spring IW. Now to find a good yarn. Always open for suggestions.