A FO!
Well, I was able to take a picture of my french market bag here at my house. And I have a picture of the pre-felted version at my mom's house. The pictures that are stuck on my mom's camera had a tennis ball in the picture to tell scale, but oh well. I used Paton's classic merino in Royal Purple and Dark Grey Mix. I didn't have enough grey to do the handles, so they are purple all the way. I used the pattern verbatim, except I made the body of the bag 10 inches instead of 8. If I were to do it again, I would make the handles a little longer. But I like it none-the-less.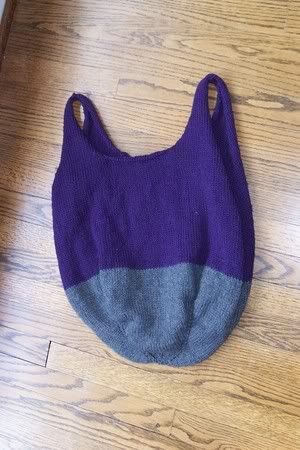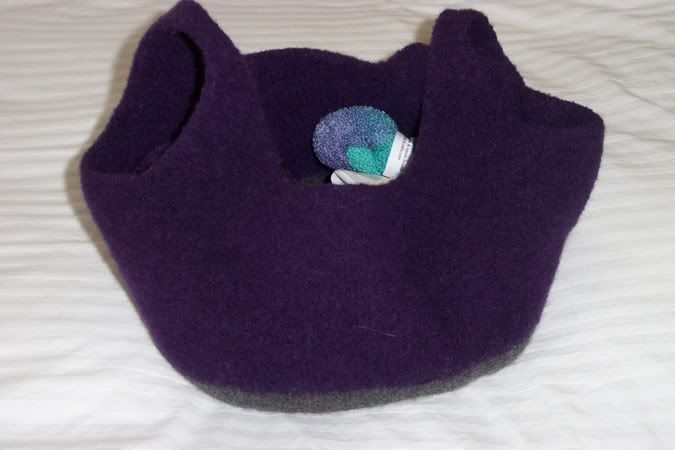 I also have a picture here of the beautiful sock yarn that I bought at
Ewe Knit Kits
, in Virginia Beach. It is made by
Keltic Krafts
, and called Stoca in color Shades of Jade. It is hand dyed right there in VB, and the lady who makes it works in the store. It is really soft, and stretchy, so I better find a good pattern.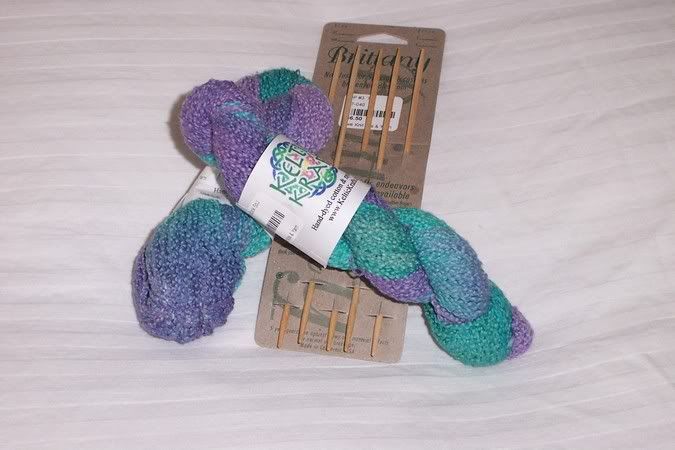 I am progressing somewhat on the back of the tank. I have about 3 inches. I am looking forward to finishing it. But since it is still pretty chilly here, I am not motivated to finish it.
Things have been hectic at work, and my research is not going as I thought it would. It has given me incentive to knit, to get my mind off it. But I am afraid that I am going to be pretty busy in the next few weeks, so I hope I can continue knitting at this pace. Well, I think I'll go search for a sock pattern for now.